My husband and I love to read to our little one. She especially loves it when we read words that call for silly sound effects. These are some of the books in heavy rotation in our house lately.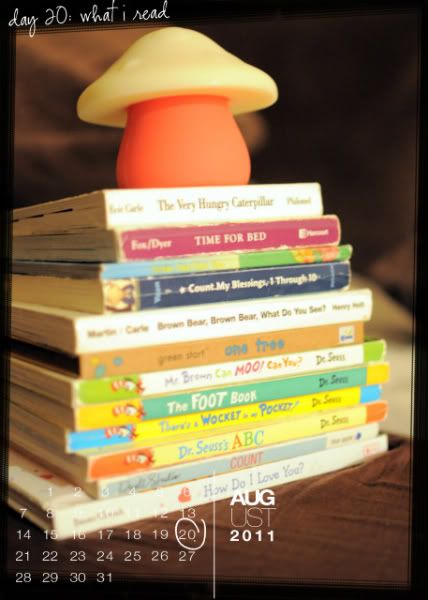 credits: *paislee press 2010 calendar stamp, that i modified for 2011.
*overlay edge stax by Kim Liddiard and *hand drawn circle doodle by me.