hello. seven baby
calamansi
trees growing indoors on my kitchen shelf. I followed online tutorials on how to grow lemon trees from seed and applied it to the seeds I saved from calamansi fruit from the asian market and from family. I hope I can keep them alive and well until maturity. Family in CA have been keeping their eyes peeled for more mature trees in their local nurseries, but haven't had any luck for the past couple of years. Furthermore, apparently you can buy them online, but they can't be shipped to citrus states like Texas, CA, FL and AZ. That's why I've resorted to this lengthy method of obtaining a calamansi tree. It could take 10 years for these babies to mature and a couple more after that, for them to bear fruit. It's still cheaper than a plane ticket home to the Philippines!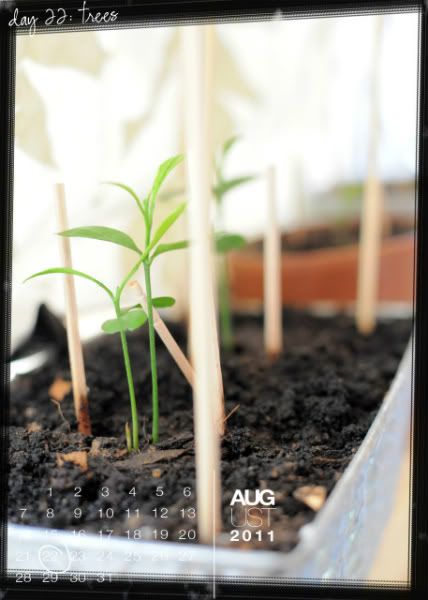 credits: *paislee press 2010 calendar stamp, that i modified for 2011.
*overlay edge stax by Kim Liddiard and *hand drawn circle doodle by me.