...that someday I'd "rub elbows" with someone after I finished college. That phrase cracked me up every time. She'd proceed to tell the story of how Ferdinand Marcos used to court her back in Ilocos. She'd smile and crack her sweet little old lady laugh, as she'd push off the floor, to set her rocking chair in a slow and simple rythm. I enjoyed these light hearted moments with her. Back then, I often got more of the well-meaning but, stern lola looks and advice. So, a little love story was warmly welcomed on my part. I don't doubt that Marcos had an eye for my lola, she was a looker. I also don't doubt that Mamalo easily brushed him off - for she was a woman who pursued education with a passion and had little room for elbow rubbing. At the time, what I garnered from her story, was "don't have a boyfriend until after I graduate". It didn't cross my mind until today, that she was right though - that I had indeed met the love of my life after college.
title: since by: marissa carranza aka cactusmango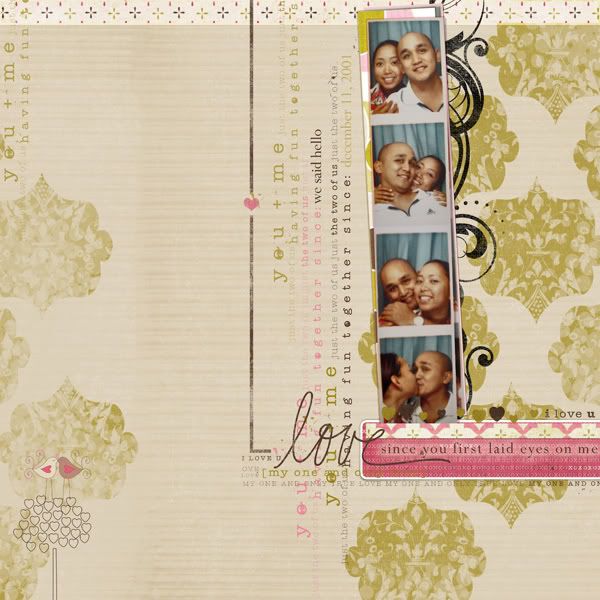 de.love.ly digital scrapbook kit by
Paislee Press
for
Songbird Avenue
to benefit UNICEF
While she was approaching her 93rd year of life, it still came as a shock to me that Mamalo is no longer with us. Even as news filtered back to me via my mom and cousins on Facebook, that Mamalo was not doing well - even as my dad rushed from Virginia to be by Mamalo's hospital bedside...I still believed that she would pull through. In my mind, she is always strong, ever poised for whatever the day brings. I truely believe she's happily reunited with Papalo now after being apart for 32 years.
Tuesday, brings to the valley a traveling film festival courtesy of the makers of those yummy Luna bars. I mention this because there is a film called
Kuna Ni Nanang (My Mother
Said) being featured, that I must and will go see.
The Color of Paradise
is also a movie that I'd recommend to everyone. My husband and I happened to be watching this around the time when the news came about Mamalo. The story's central characters are a Father and his blind son...but, in the movie, I was drawn to the grandmother's character and of course, my thoughts drifted to my Lola Idang and my Mamalo.
10 things by marissa carranza aka cactusmango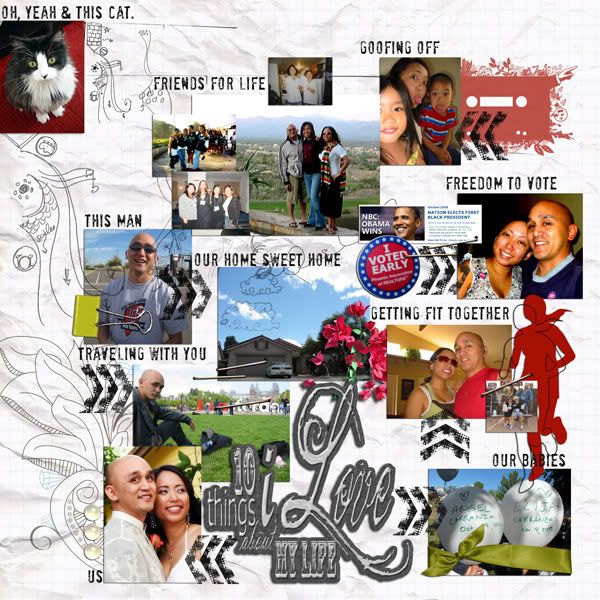 All paper & elements by me. Page done for the
Feb '09 Kjoi Newsletter Challenge
.
fonts used in title: the king and queen, tahoma, vladimir script, rosewood std, script MT Bold.