On Ava's shelf, I keep her birth announcement & birth photo, along with some thrift store found mementos used to decorate the dessert table at her 1st birthday party (L-R): Ceramic Mushroom (found in a Yuma thrift store with Lola Amy & dad painted the mushroom stalk white), Wooden "A" Block (that I hand painted with purple craft paint and sealed with glitter modge podge), Vintage Owl and a white painted baby deer.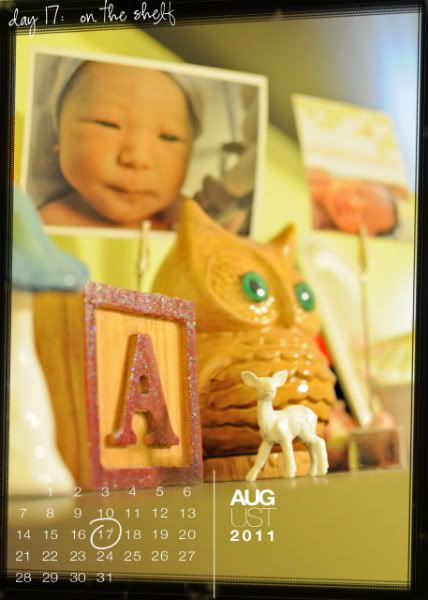 credits: *paislee press 2010 calendar stamp, that i modified for 2011.
*overlay edge stax by Kim Liddiard and *hand drawn circle doodle by me.