I love photos that capture the play of light around a subject. It's surreal and whimsical. I've done it on accident before, so, I had to do some googling on how to do it on purpose! I found these tips @
5 Tips for Achieving Artistic Lens Flare
to be useful. I pulled over on my way home from one of my morning runs, to snap this shot. I want to play around with this technique more with a cuter subject - my little Ava, next time we're out.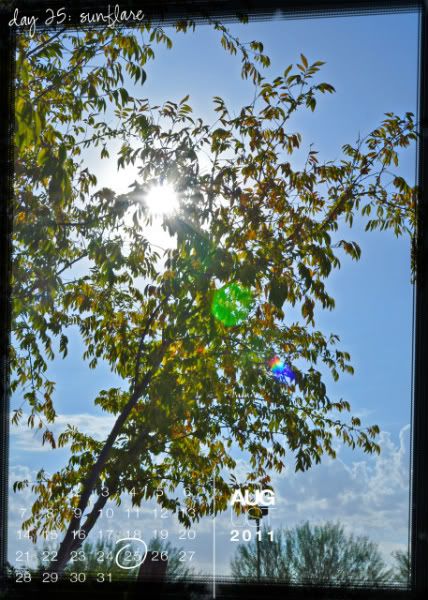 credits: *paislee press 2010 calendar stamp, that i modified for 2011.
*overlay edge stax by Kim Liddiard and *hand drawn circle doodle by me

.