The stars aligned for us to enjoy a rare night out celebrating our friend's birthday. It felt strange to be going out without our baby girl, after 6pm. We both had this feeling like we were sneaking out past our bed time. After an awesome buffet, we continued to have a great time chillin' at Talking Stick Resort. Our group split, half chillin' by the bar listening to live tunes, while the rest of the crew tried their luck at Pai Gow.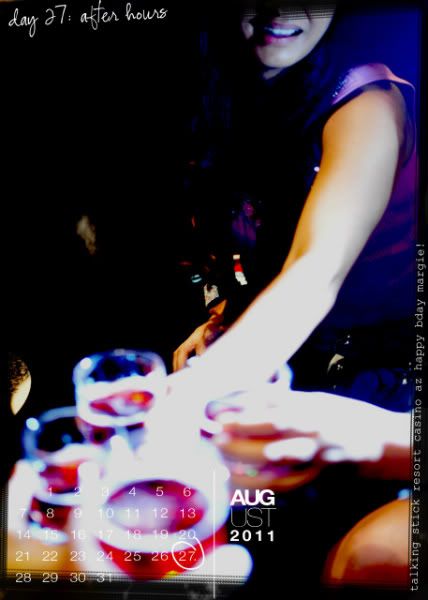 credits: *paislee press 2010 calendar stamp, that i modified for 2011.
*overlay edge stax by Kim Liddiard and *hand drawn circle doodle by me.
I know I haven't been out drinking in a long time, but, is it just me or were these "shots" ginormous? It took me three gulps to get one of these down, seriously. If I didn't have a 6am group run the next morning, we might have stayed out past midnight. At least we went home with an extra 150 duckits ~ Cheers!