Starting at 7am (sometimes as early as 5 omg am) our home becomes AvaCentral - until she's finally asleep around 8:30 at night. Plopping down on the couch, feet up enjoying mindless reality TV, instead of NickJr/Sprouts is awesome. Compared to yesterday, this is our real "after dark" scene.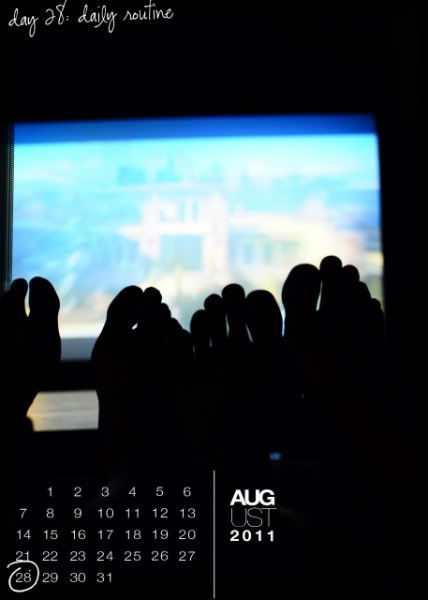 credits: *paislee press 2010 calendar stamp, that i modified for 2011.
*overlay edge stax by Kim Liddiard and *hand drawn circle doodle by me.