I'm really not a gadget geek. But I live with two, my husband & brother, so the techno stuff was easy to compile for this shot.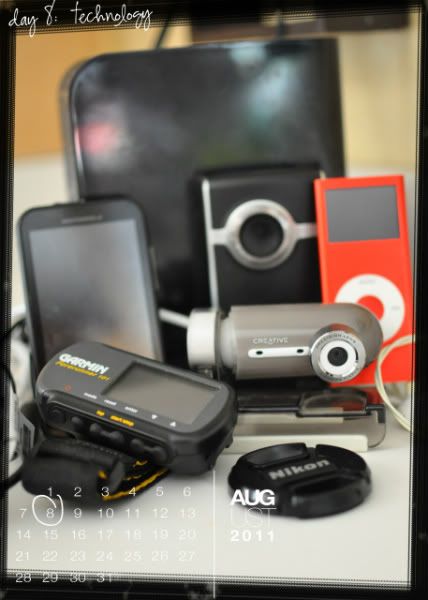 credits: *paislee press 2010 calendar stamp, that i modified for 2011. *overlay edge stax by Kim Liddiard and *hand drawn circle doodle by me.
Tomorrow's challenge - "faceless self-portrait" - is kind of stumping me. I tried taking a shot, holding my cam behind my head, but it was just awkward and kept getting just a closeup of my hair. hmmm...we shall see.