For today's photo challenge, I wanted to pay homage to one of my favorite photographers
Natsumi Hayashi
, Tokyo's famous floating girl. I found a way to do my own style of "levitating" without actually wearing my shoes...I don't think it'll be my last levitation attempt. It's addictive!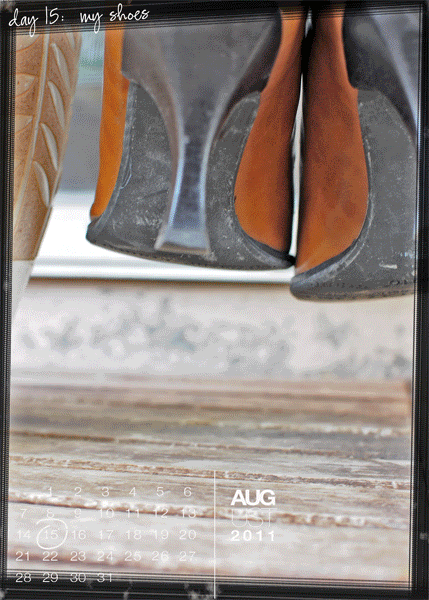 Summertime temps in AZ are pretty solid for a good part of the year. So, it's a rare that these boots get busted out. Must be why I forgot I had a pair in this earlier
post
. They enjoyed their walk out in the sun today I'm sure.
credits: *paislee press 2010 calendar stamp, that i modified for 2011. *overlay edge stax by Kim Liddiard and *hand drawn circle doodle by me.